is a culinary destination for adventurous diners.
is a family business , owned and operated by chefs.
is a retreat for naturalists, nostalgics, and never settlers 
Guerrera Rice Paddy Villas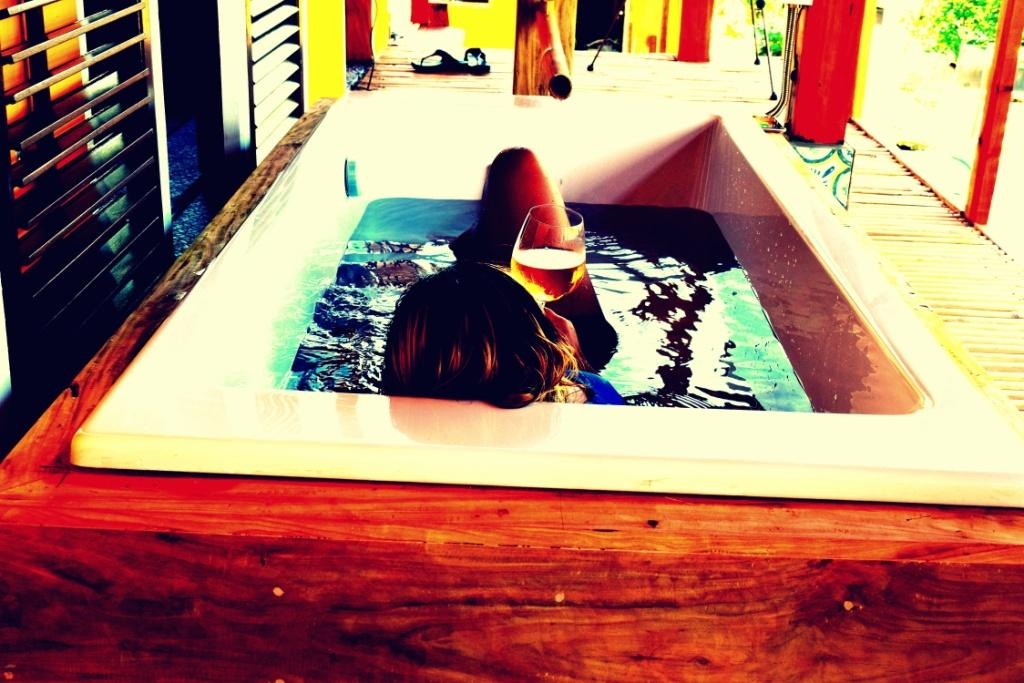 Featuring fine Asian cuisine, stunning natural settings and vintage rooms, Guerrera Rice Paddy Villas are designed for foodies, naturalists, and all those prefer the road less traveled.

Set in a lush and serene rice paddy steps from the beach, Guerrera offers the island's best views of both White Island and volcanic mount Hibok-Hibok.  We take great pride in the distinctive character of our accommodations which are neither modern, native or commercial.  Meant to evoke an earlier, slower  time, each room includes Spanish tiles, Vietnamese lanterns, colonial shutters, bamboo ceilings and hand-tailored native hardwood.  Unique details abound and virtually everything was built on premises, by hand.
Each villa has a generous wrap around deck and because life is short, an over-sized outdoor bathtub, for two, directly facing the rice paddies.
Modern amenities include Wifi, brand new air-conditioning, hot water heaters for both shower and tub and top quality memory foam beds.   Your TV has been replaced by a full bookshelf for your refreshment.
Pampering is for the pampered and instead, a stay at Guerrera provides opportunities to savor life's rare moments.
Guerrera Restaurant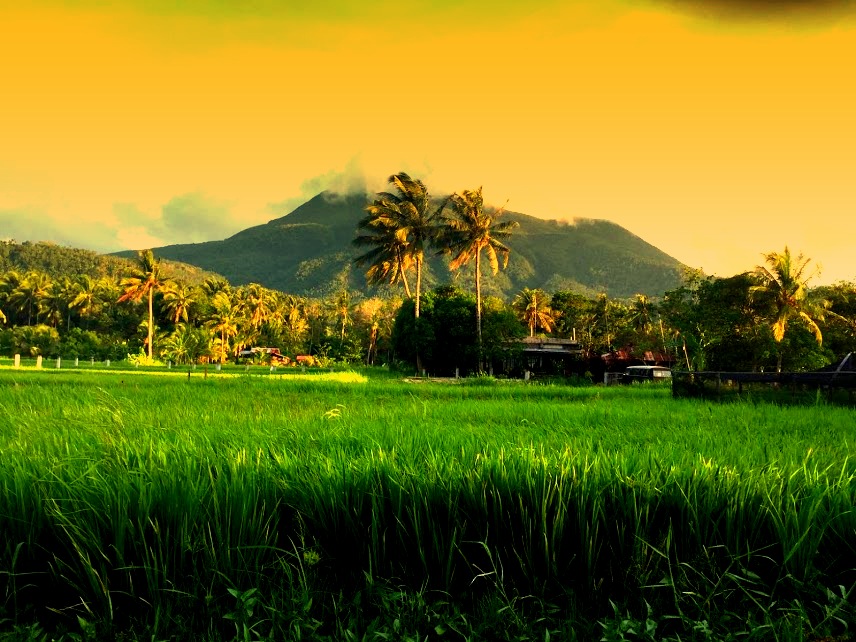 Located in a rice paddy on the Philippine island of Camiguin, Guerrera is a true farm to table restaurant, growing up to 40 different species of vegetables and herbs and of course, rice, just meters from the kitchen.  Just about everything is made slowly, by hand, and the use of processed and packaged ingredients is kept to a minimum.
The emphasis for Le cordon bleu-trained chef ( Bangkok) and owner, Carmel Therese Almadrones is on creativity and exploration.  Her "Fine Asian Street Food" eatery has become a destination for foodies and chefs alike and her ever-changing seasonal menu includes both signature creations and more traditional dishes from across Asia. The cuisines of Thailand, Vietnam, India, Indonesia and Malaysia are featured and the selections are balanced for both vegetarians and carnivores.
A meal at Guerrera also offers spectacular views of the Bohol sea, White island, our vibrant rice paddies and gardens and volcanic mount Hibok-Hibok.
Calling all adventurous diners…